【A.R.T.】 VIP's of Art Revolution Taipei, 360 Artists from 63 Countries
Presenting their Inspiration that Started it All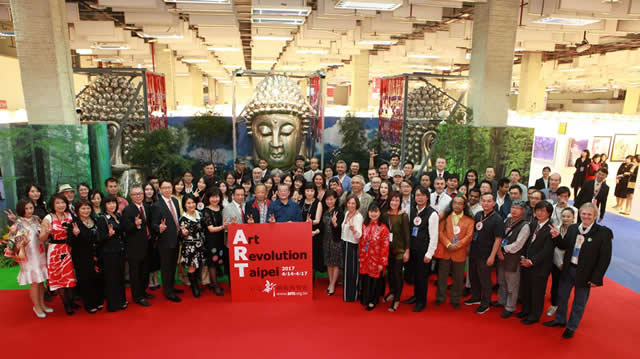 Guests gathered on April 13, during Art Revolution Taipei 2017 VIP Preshow, dressed to impress. A total of 360 artists from 63 countries presented art connoisseurs their original inspiration that started it all ~~
One of the highlights of this year is the participation of world renowned artists along side of rising star artists showing together in one exhibition. Consistent with the world art trend of collaborative artist groups, several acclaimed artist exhibited at ART. This years artworks are diverse and worldly, attracting collectors from all over Asia to "treasure hunt."

This artist is the lucky raffle winner along side with Chairperson Carol Chou (right).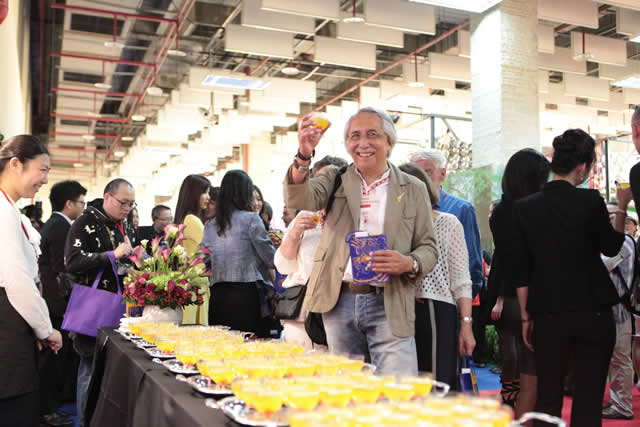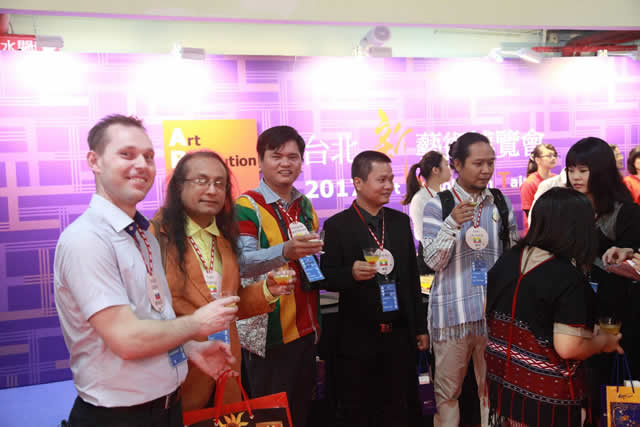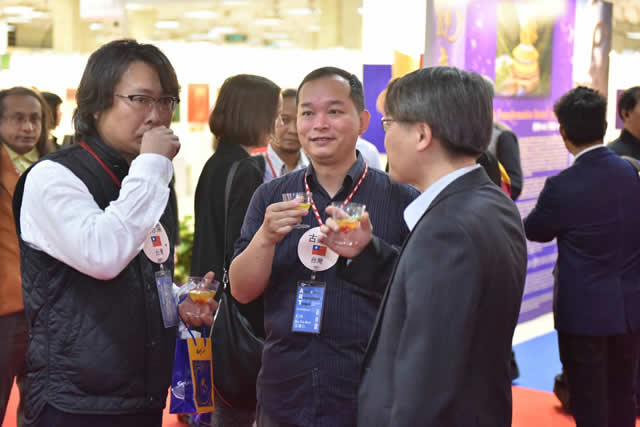 Artists reunite at the VIP reception, happy to have the opportunity to meet once again.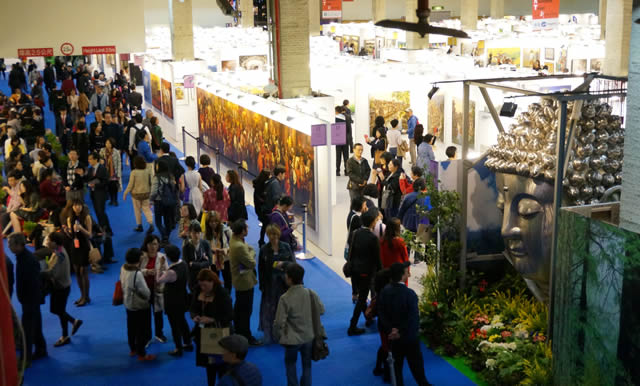 2017 VIP Night of Art Revolution Taipei 2017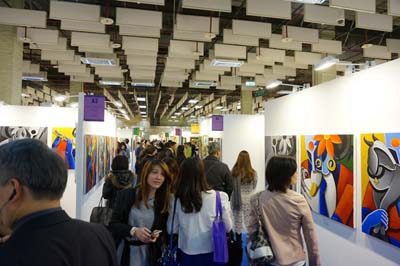 Dressed to impress, guests explore the artwork by renowned artists from around the world.


VIPs and Celebrities Dressed to Impress
VIP art collectors and celebrities who participated in ART's charity event all attended the VIP preshow, dressed to impress, ready to enjoy the international art show.
The year's celebrity attendees include the former Dean of the Supervisory Office Zhang Boya, Founder of the Foundation for Childless Aging People in Taipie City Wang Jianxuan, Managing Director of Chang Hwa Bank Chen Huaizhou, Chairman of U-Tech Zhang Zhaofen, Advisor of the Chiling Charity Foundation in Taipei City Lin Fannan, Taiwan's well-known auctioneer Lu Jiemin, Marbo Weekly issuer Huang He, Brain magazine issuer Wu Jinsheng, Vice Chairman of Synmax, Taiwan Pro Arte Orchestra conductor Liao Jiahong, well-known host and artist Huang Zi Jiao, Voice of Taipei host Zhou Yukou, performer Xia Yuqiao, Meng Gengru, Li Zhixi, Li Zhiqi, former UFO Radio host Yang Yue'e, radio host Qi Xuan, senior media people Jiang Zhongbo, Executive Director of Depawn Shop Qin Silin, floral design master Qi Yun and national treasure Chef Wang Yiyong and many other guests.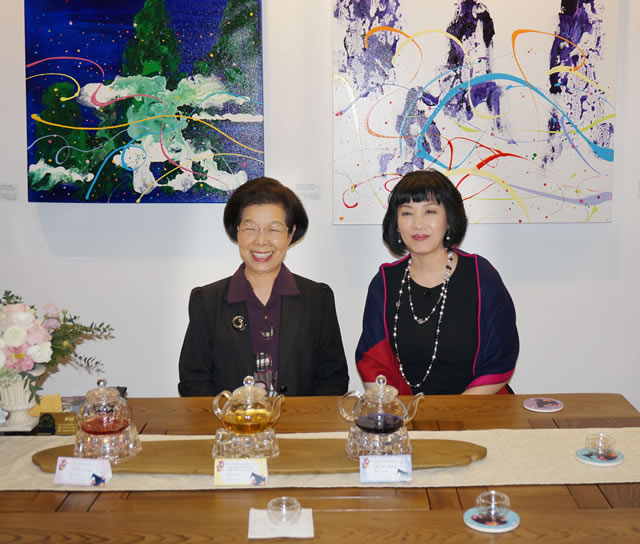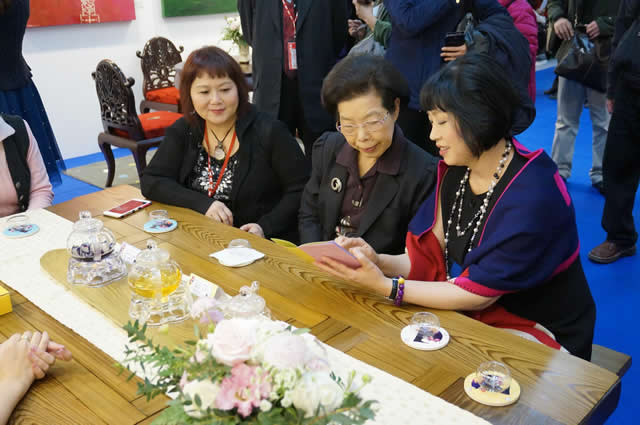 Former Dean of Supervisory Office Chang Boya (left) and Chairperson of A.R.T. Carol Chou (right)
enjoy the art at the GP Deva Art and Design section.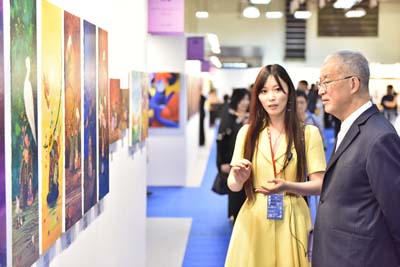 Wang Jianxuan (founder of Childless Aging People Foundation in Taipei City)
listens to Luna Chen's introduction of her artistic conception.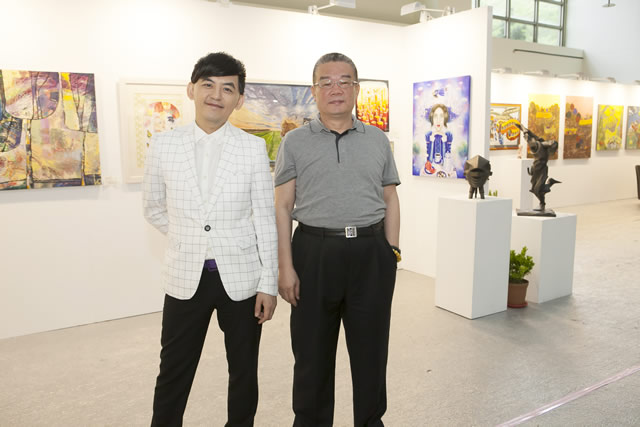 Art Consultant & Artist Mickey Huang (Left) along side with Art Director Lee Sun-Don (Right)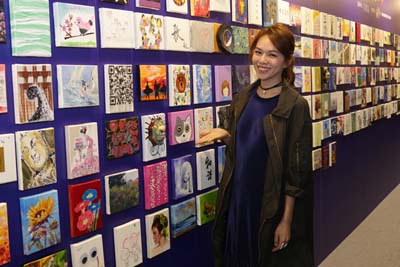 Xia Yuqiao next to her "Art Your Compasion – Hundred Celebrities Charity" artwork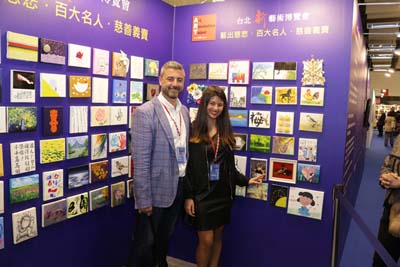 Artist Gabriel Picart and daughter next to their "Hundred Celebrities Charity" artwork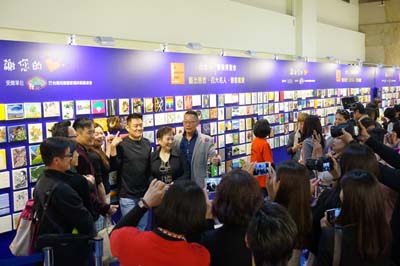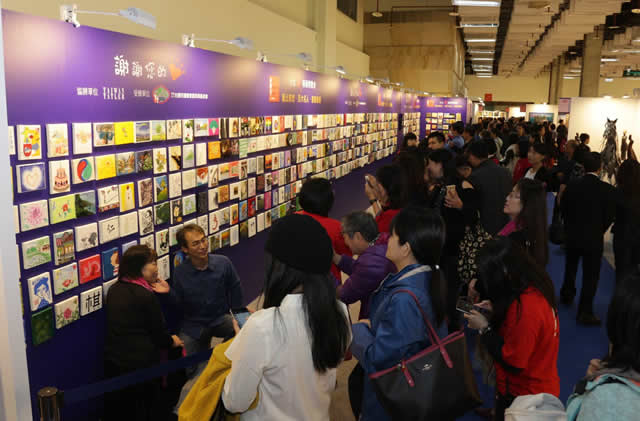 "The Hundred Celebrities Charity Sales" is popular as ever with guests
eyeing the artwork they want to collect


Curatorial Statement Section
This year's curatorial theme, "The inspiration with which it all started ~ start with the first piece of work", serves to show the guests the moment when each artist set out on their amazing journey into art.
Coinciding with the curatorial theme, the buddha heads that are part of the Thousand-Hand Thousand-Eye Guanyin Bodhisattva by Art Director Lee Sun-Don are specially exhibited. In 2006, Buddhist Master Lee began his art journey with what he called- "Buddhist doctrine stated through art". Master Lee began creating "totemic energy" art using the four chief Bodhisattvas that represent compassion, wisdom, vows and virtuous deeds. This first creation was the "Thousand-Hand Thousand-Eye Guanyin Bodhisattva" – the symbol of great compassion and great sympathy.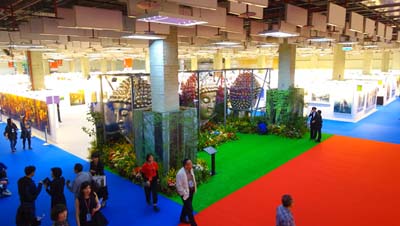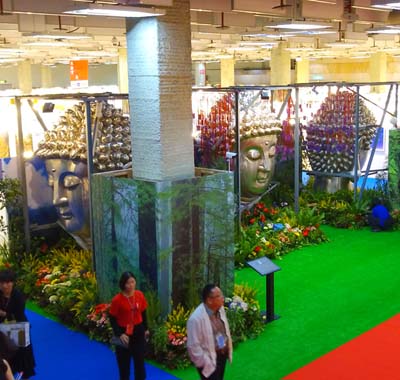 The curatorial statement section
"The Holy Guanyin / Thousand-Hand Thousand-Eye Guanyin Bodhisattva No. 3~5"
by Art Director Lee Sun-Don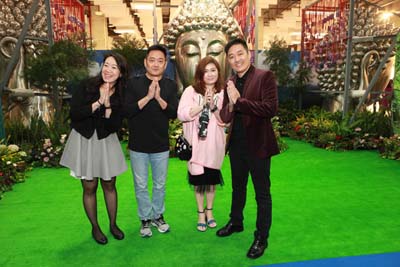 Performer Lee Zhiqi (second to the left), Lee Zhixi (first to the right) with their palm in the dharma seal


The oil painting of the Thousand-Hand Guanyin was just the beginning of a great causation that was yet to come. Master Lee's true wish is to complete the Buddha statue of the Thousand-Hand Guanyin, which is the final project instructed by his beloved and respect teacher, Master Yuandao Bodhisattva. With a total height of 56 kilometers, made of 316 stainless steel and titanium alloy, a very challenging material to work with, the sitting Buddha statue of Thousand-Hand Guanyin will be completed in 2017 ~~ Current on exhibition in the curatorial statement section is only a few pieces that are part of the head of the Thousand-Hand Guanyin. This works of art are deep profound and magnificent. This is how Art Director Lee embodies not only the inspiration with which his artistic creation began, but also the aspiration with which he established Art Revolution Taipei art fair.
The curatorial section also displays Professor Lee's sculpture series "Guanyin's Transformation" combining creativity, environmental preservation, and the zen meaning of Buddhism. The artwork uses the stainless steel pieces that remained after making the Thousand-Hand Guanyin, then plated with copper, hand painted with totems, coupled with xiao nan wood, red sandalwood, or camphor that dates back thousands of years and are covered with sacred sand from the Ganges River in India. Each piece is a symbol of Guanyin's Transformation.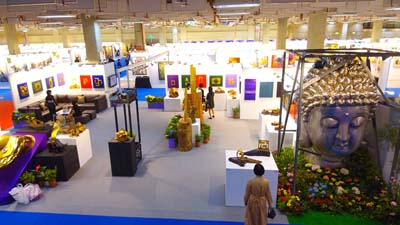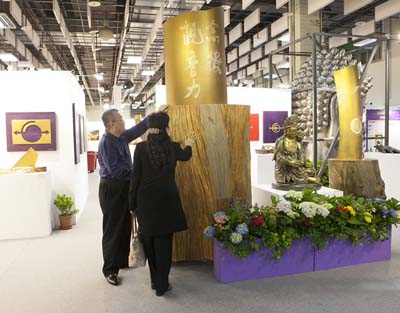 Artist Lee Sun-Don introduces the "Guanyin's Transformation" sculpture to a collector.
The base of this piece is an antique xiao nan wood that is thousands of years old.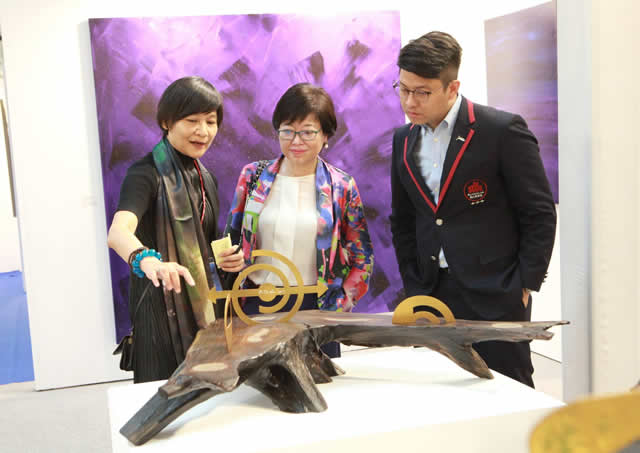 Art enthusiasts appreciate a piece of sculpture from "Guanyin's Transformation" series