2018 Art Revolution Taipei Masterpieces for Review
before Opening Collectors and VIPs Crowded into VIP night
Making a Successful Performance on Sales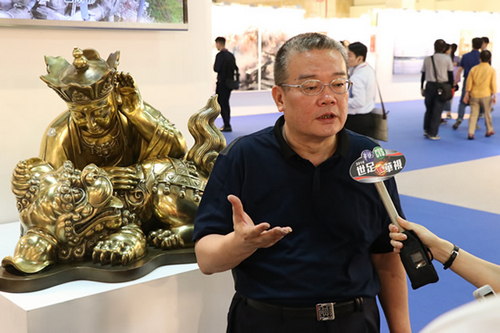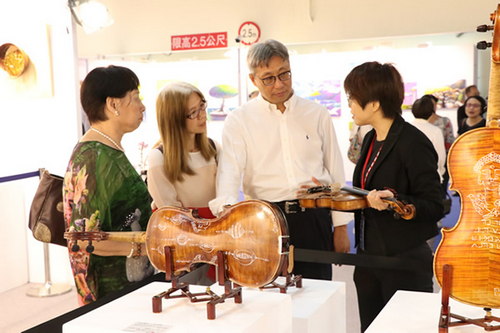 Art Revolution Taipei entered its 8th Year! This year it set a new record - attracting a total of 74 countries, 471 artists and 4,500 pieces of work. This "Exhibitor Boom"phenomenon created a record high number of attendees on VIP night, and also a successful performance on sales.
"Artists Meet with Artists" Filled Everyone's Heart with Joy.
At 3 pm on May 17th, the first activity "Artists Meet with Artists" was launched enthusiastically. Artists from all over the world gathered in front of the "Big Prosperity Dog" in the A.R.T. Curatorial area to take group photos with Chairperson, Art Director, and Committee staff.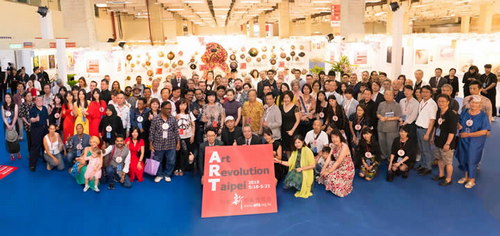 After taking the group photos, it was the climax of the activity - the Committee invited Chairperson Carol Chou to draw out three lucky prizes. All the video cameras at the same time got ready for shooting, paying close attention to who will become the lucky ones. Finally, the answer was announced - the lucky prizes were won by artists from India, Taiwan, and Myanmar. Each was super happy to receive the prize!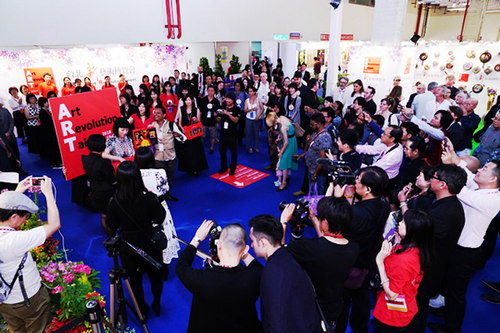 The climax of Artists meet Artists: Carol Chou,
the chairperson of the Committee has drawn three lucky prizes!




The lucky artists were happy to receive prizes.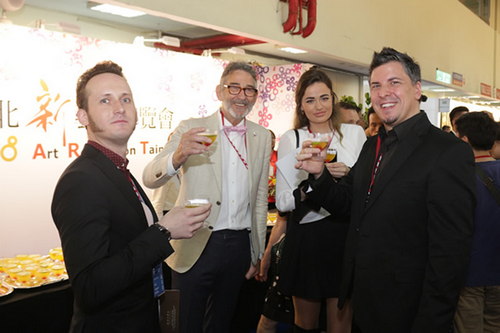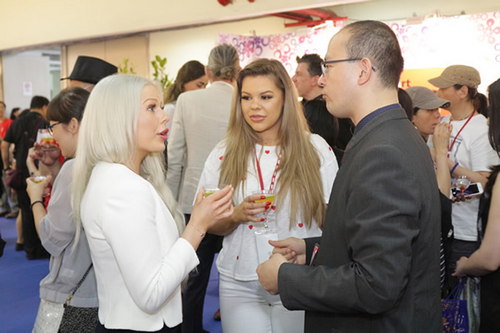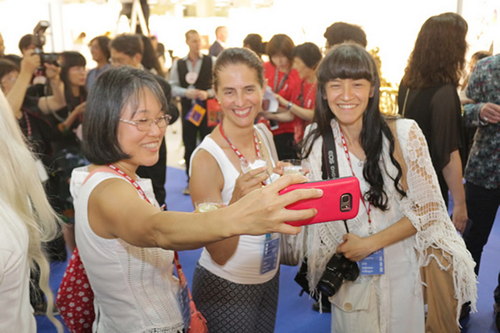 After artists meeting artists, everyone raises their glasses to each other and
wishes for a successful sales performance.


2018 Theme Spirit of A.R.T. Curatorial
"Artists in and of themselves is Art"
This year's theme spirit of the A.R.T. Curatorial is "Artists in and of themselves is Art," and the Art Director Professor Lee Sun-Don said in an interview that: The attitude of Life is an art. Artists are keener than ordinary people. Through the observation of all things, when works come from life, experience, and heart, and naturally flow out to become the driving force of creation, the works can reveal warmth and vitality. It is very easy for everyone to feel moved and to let a certain string inside the audience's heart be touched.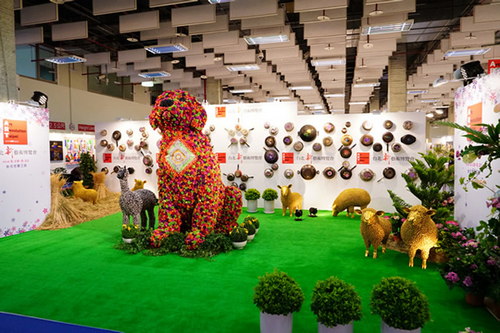 The installation art in the "A.R.T. Curatorial Area" conveys that
the attitude of life is an art. When art is from the heart,
it has the warmth that can impress the audience.


The A.R.T. Curatorial area set up with the installation artworks of "Big Prosperity Dog", "Golden Fortune Deer", and "Real Interesting Artistic Conception" is just like an image wall. It is an eye-catching attraction that every passerby will surely photograph.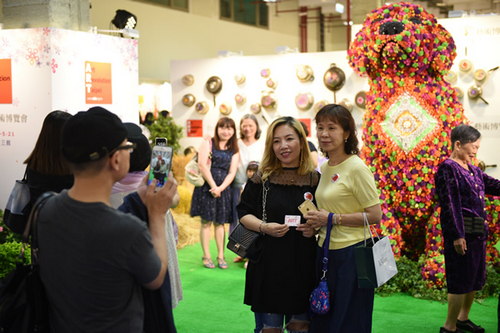 A hot spot of photo-taking ~ the "Big Prosperity Dog", waiting for taking the group photos.


"Golden Fortune Deer" is a child's favorite - a child who comes back to the area for three times in a row, touches and holds the deers, and refuses to leave. Every time, his mother needs to come to look for him.
The most interesting thing is that a child says that the deer bending head down to graze is a "sheep" and some say "pig". When a 3-year-old child comes in, he says, "There is a oxen," and some other children say "horse" ~ (laughs)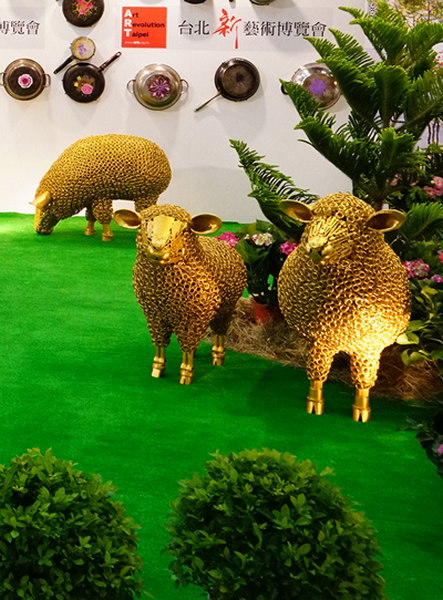 What's that thing bending "head down to graze" by the wall?
Children's various answers are full of fund and laughter.
The installation art that is closest to life, "Real Interesting Artistic Conception" takes the pots and pans that left the fire marks over years as the creative materials. Upon seeing the pot, everyone was full of curiosity and wanted to find out more. After the VIP Night was launched, the VIPs who came in later were very upset about why they did not come over earlier because most of the ones they liked were quickly labeled with a red dot.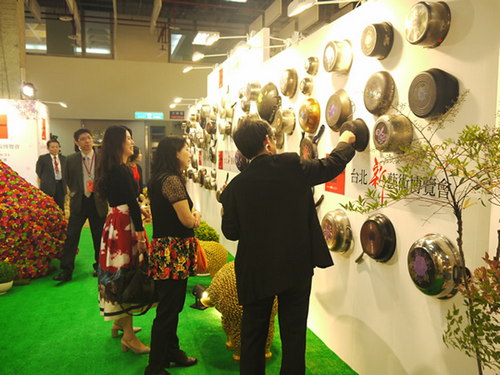 At the A.R.T. exhibition site, act immediately if you do like an artwork! Otherwise,
it is very likely that a red dot will appear just when you turn your eyesight away from it.


"Real Artistic Conception" is a further addition to the art charity. The sales proceeds is donated to the "Hondao Senior Citizens Welfare Foundation" that cares for the silver-haired and the disadvantaged elderly living alone. Hondao was very grateful to the Committee for its compassion and sent a special certificate of appreciation on the VIP night. The chairperson of the committee, Carol Chou, accepted the certificate of appreciation.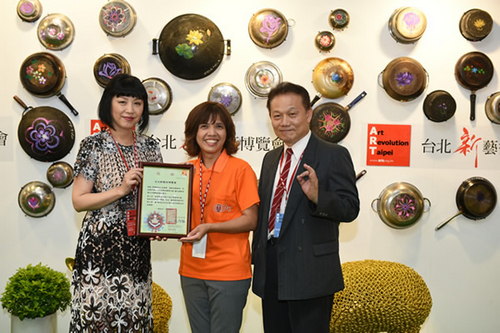 Chairperson of the committee Carol Chou received a certificate of appreciation from Hongdao.


VIP Night was Crowded by VIPs,
Making a Successful Performance on Sales.
Even before 7 o'clock in the evening, a large number of art-loving people were dressed up and lined up at the door of the World Trade Center Hall 3. Art Revolution Taipei not only attracts artists to participate in the exhibition, but also the people to visit with family and friends, imbuing the city of Taipei in May with strong artistic atmosphere.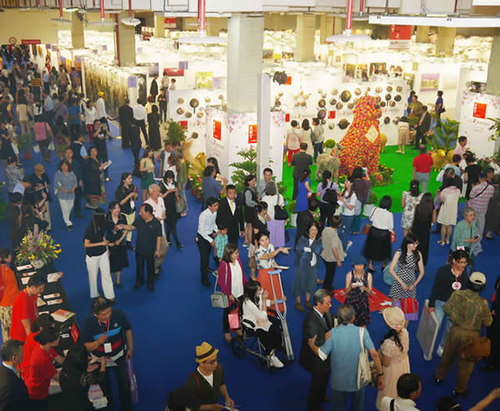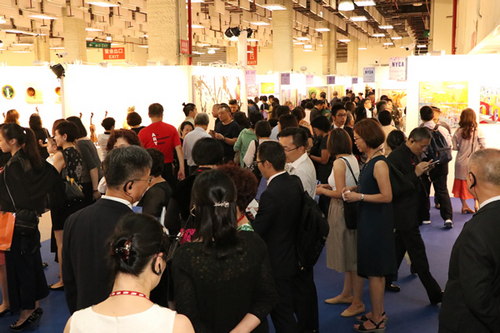 Many distinguished guests and collectors took time to attend this art event. One of the collectors felt that this year's works were very exciting and did not want to miss any of the booths. Once satisfied, about to leave, he also invited exhibitors to have a cup of premium coffee in his own coffee shop at free time.
A collector liked Igor's sculpture very much. He felt that his works show strength and beauty, and they touch his heart. He himself began with collecting sculptures and finally ended up with making sculptures himself. He also exchanged signatures with Igor.
The artist Chen Jianxin from China said at check in: "I came here last year and I come this year because I really like this art fair! I like these staff even more. They are very nice and friendly and I am very happy every time I come here."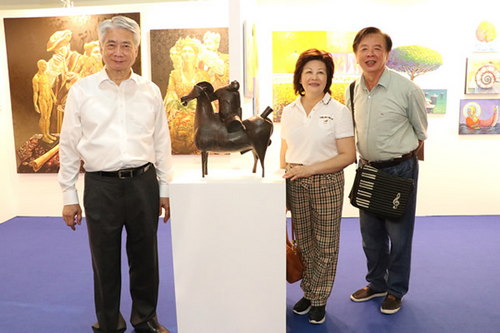 Entrepreneur Lin Fannan (right one) and friends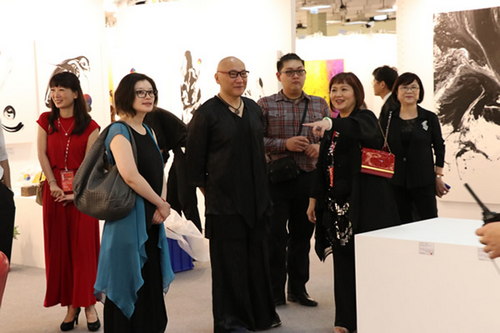 Photographer Chen Mingjing (front row, second from left)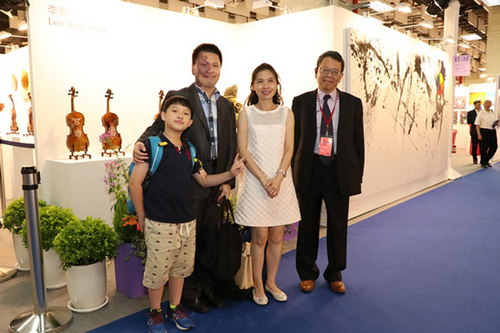 Red-faced chess Champion Zhou Junxun (second from left)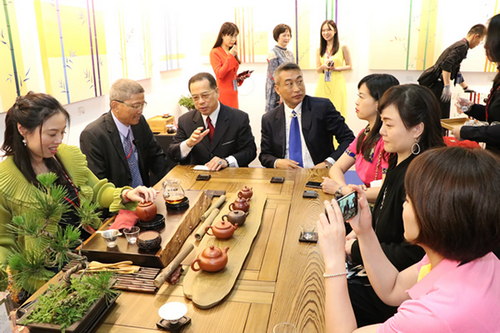 Municipal Counselor of New Taipei City Xie Rongshou (third from left)
enjoys good tea in the Art and Design Area of GP DEVA.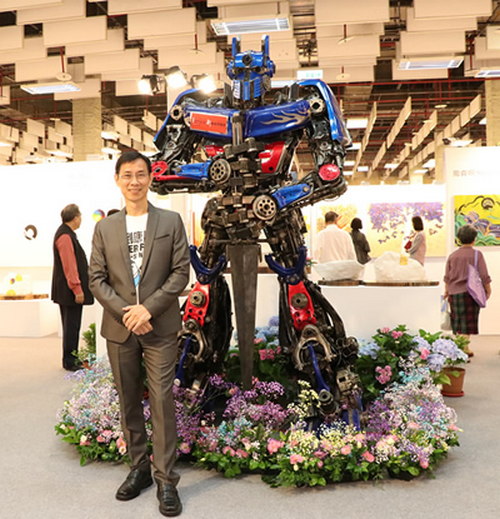 Lin Chenxia, Chairman of the Down Syndrome Foundation,
took a picture before Transformer.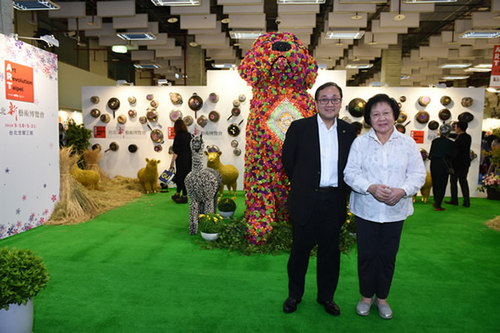 Vice President of Synmax Biochemical Co., Ltd Xie Mengwei (left),
Chairman of Sino Cell Technologies He Meiqing (right) visit on the VIP night
and pose in front of the Big Prosperity Dog.


During the preview, there were collectors that have chosen paintings worth millions of dollars. On the VIP night the sales continued to be very successful. Lee Sun-Don, Ma Sing Ling, Luna Chen, Small Sa, Chen Kaisen, Liu Weijun, Peter H. Harskamp of the Netherlands, Alfonso Cuñado of Spain, Manuel López Herrera, and the International Artist Grand Prix Competition, all made bright sales performance.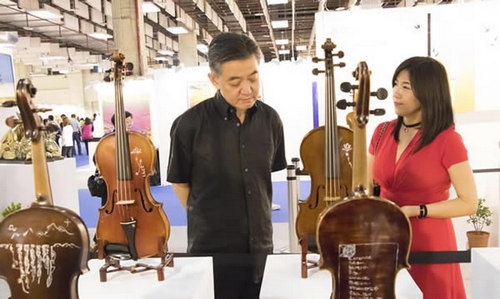 Liu Meiting (right), Marketing Director of the Committee,
introduced the latest creation of Professor Lee Sun-Don "Love Across Centuries"
for the conductor of ProArte Orchestra, Liao Jiahong.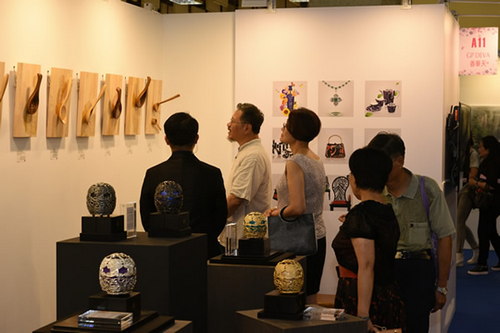 The "A Scoop of Offering to Buddha" exhibition at GP DEVA Art and Design area,
attracting collectors to appreciate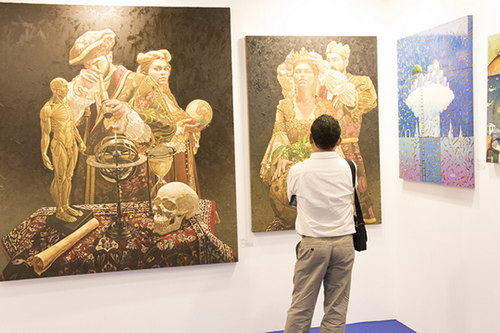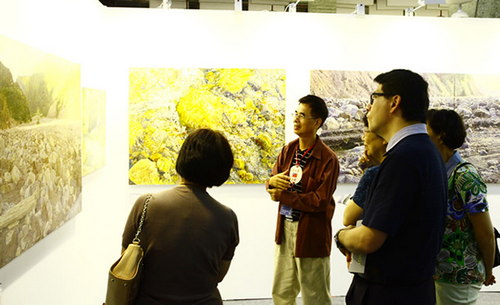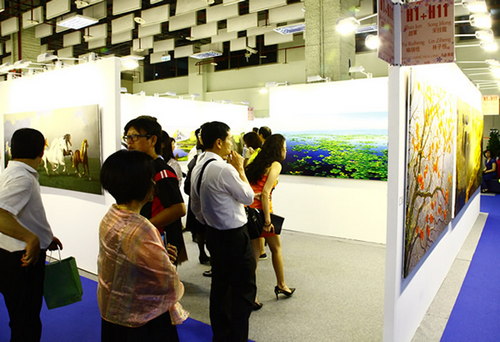 Each exhibition area has its own characteristics.
Visitors can slowly stroll around to enjoy.