Art Revolution Taipei 2018,
a One-of-a-Kind Contagiously "Compassionate" Art Fair, struck
a new record with 92.56% of Participating Artists to Close Deals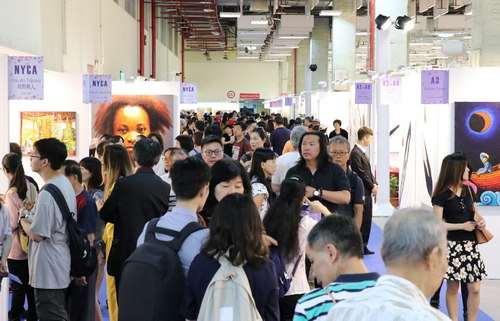 Art Revolution Taipei 2018 concluded on May 21st,
with 92.56% of Artists Having Deals Struck.


The 8th Annual Art Revolution Taipei (A.R.T.) 2018 concluded in the evening of May 21st; 436 of 471 participating artists from 74 countries struck deals, reaching a success rate of 92.56%. Along the way, this targeted strategy of accurate market positioning and segmentation has been keeping the A.R.T.'s transaction rates high. Some artists sold out all of their exhibiting artworks such as Peter H. Harskamp of the Netherlands; Victoria Rueda of Mexico; Choi Dong Ir and Jin Ri Nan of North Korea; Lai Ya-Chi, Ling Ling, MANIHOO, Singway and LrB of Taiwan. MaSingLing and Luna Chen broken a new record of artworks sold in their collaboration of paintings and sculptures: 333 pieces in total were sold.
Art Director, Prof. Lee Sun-Don, emphasized that we should not limit artists to look at this experience as a "profession," A.R.T. should go beyond the quest of providing mere commercial gains and serve the ultimate goal: to make the arts as part of daily life, domestic decorations for the public. Prof. Lee has set up a principle of "brightness," "fulfillment," and "goodness" for participating artworks to resonate positively with viewers. Another "offering" that is much appreciated which has also helped A.R.T. to establish such a reputation and credibility, is that "we are not looking for buyers, but 'collectors' who really treasure these works."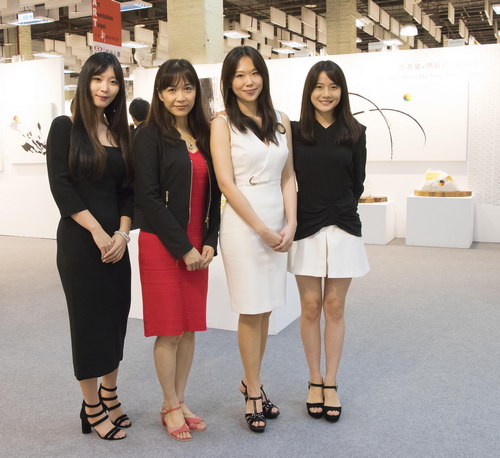 333 pieces of joint artworks from MaSingLing + Luna Chen were sold,
a new record for A.R.T.


Prof. Lee said: "A.R.T. is an art fair with 'compassion,' and this is the most competitive edge." The success of A.R.T. is not about sales, but the number of artists register for the next edition. More and more artists participate in A.R.T. year by year, demonstrating the curative concept of "placing artists front and center" has been highly acclaimed by artists around the world. Many well- experienced artists in art fairs are amazed and appreciate the A.R.T.'s overall quality of artworks, services and venue environment.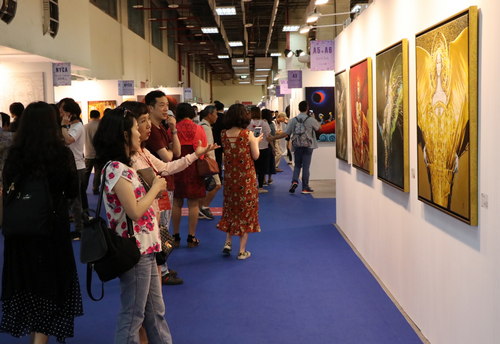 A.R.T.'s ultimate goal is to bring art into everyone's daily life.


Encompassing the essence of the millennial, British artist Sara Sammakia has participated in many art fairs, including Art Basel Miami. She considers A.R.T. to be one of the best with venue layout, atmosphere, and staff attitude. First-timer Je An Marquesto from the Philippines is surprised by the exhibition scale and quality. Zhang Yuying from China, a frequent participant for exhibitions, said that A.R.T.'s professionalism and quality standards go far beyond large-scaled art fairs in other countries.
The "compassion" emitted from A.R.T. did not just touches artists, but it reached out to supportive collectors, art lovers, and art professionals. The famous art critic, Pedro Tseng, highly compliments A.R.T.'s excellence both in artwork quantities and quality; he affirms that A.R.T. has complemented the shortage of "creativity" and "diversity" from art fairs across the Strait. An art lover who visits A.R.T. every year considers it's unbelievable for dedicated staff to maintain consistent professionalism and services for all these years.
The heart-felt dedication and perseverance lasting for 8 years has been the key for the high transaction rate up to 80~90% for A.R.T.; the 92.56% in 2018 consists of artists who sold all of their exhibiting artworks, such as Peter H. Harskamp, Lima Ziher, Riva Ziher from the Netherlands; Victoria Rueda from Mexico; Choi Dong Ir and Jin Ri Nan from North Korea; Qin Zhenghui, Li Qinghua, Angela from China ; and Liu Wei-Tsen , Lai Ya-Chi, Ling Ling, MANIHOO, Singway and LrB from Taiwan.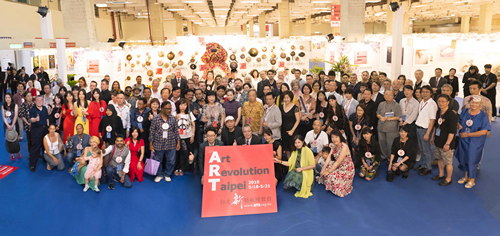 A.R.T.'s curative concept to put artists front and center
has been highly acclaimed by artists.


Prof. Lee Sun-Don's 37 pieces of 3D artworks – "A Hold of Mountain and Water" and "A Scoop of Offering to Buddha"- were sold out the evening of VIP Preview. A new record for A.R.T.: 333 pieces of the MaSingLing and Luna Chen collaboration, includes 31 pieces of the "Content‧Bamboo" series, 269 pieces of the "A House Full of Gold and Jade" series, and 33 pieces of "Dragon Eye" series. Knowing that artworks with red dots represent that it has been sold, the exhibits somewhat became an alternative art form to have red dots all over the exhibiting artworks. On the last day of A.R.T., a collector wished to have known about those artists earlier, and said "it's almost 'upsetting' to see nearly all works attached with red dots!"
The Executive Director John Cheng expresses his appreciation to existing and new collectors, and said "Because of you, we will continue to improve!"; he indicates further that the obvious choice of "placing artists front and center" and the "compassion" and "trailblazing" price points have made many visitors become new collectors. The Art Director offers timely creative advices for participating artists such as potential themes/topics, pricing, and market acceptance, and implementing the pricing strategy of "iron blood discount" to establish A.R.T's authority and credibility also benefitting artists and collectors. Mr. Cheng said: "This is the only art fair in the world that would take these measures."
The A.R.T. is absolutely an art fair of its own kind!