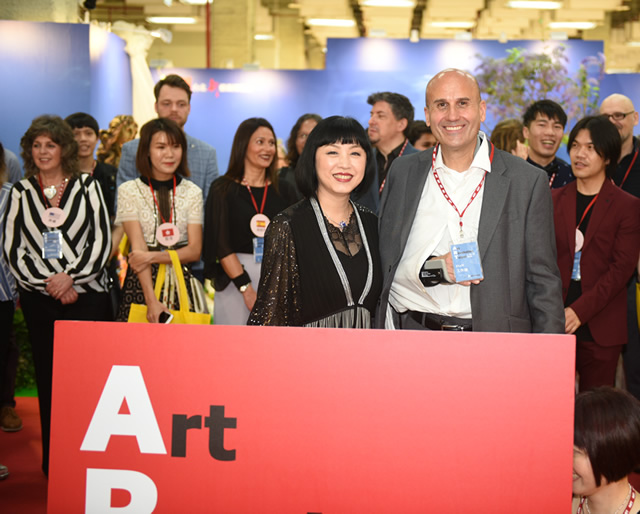 Artists Meeting Artists ~ After Committee Chairperson Carol Chou extended the raffle time
and added prizes, the first foreign artist prize winner was finally released!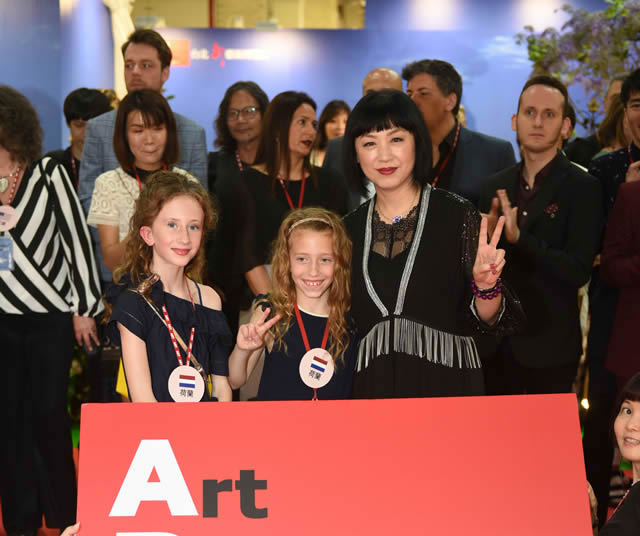 The youngest artist ~Lima Ziher (11 years old), Riva Ziher (9 years old),
each was specially presented with a gift from Committee Chairperson Carol Chou.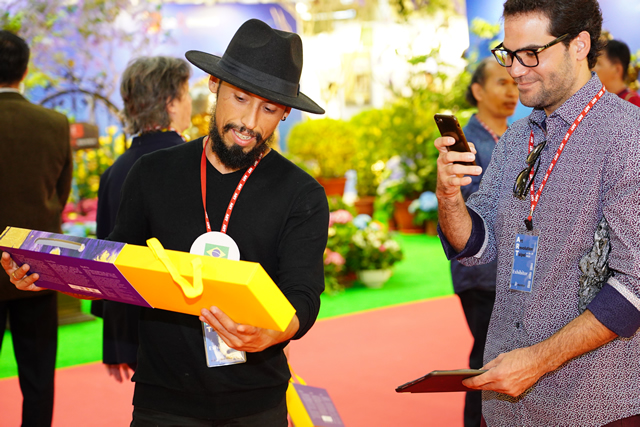 Each artist received a beautiful gift ~
" Art Café " from GP Deva stationed at the Art and Design Section.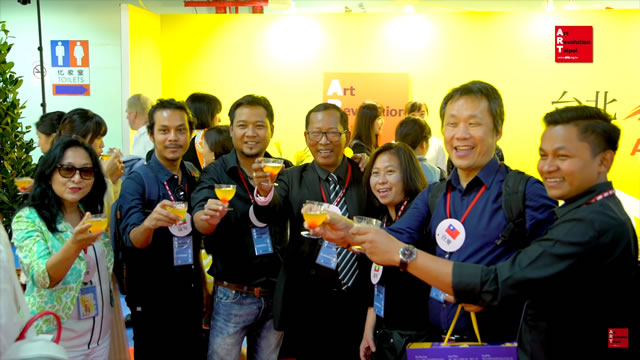 The artists very soon chatted together and toasted each other, wishing the sales a success.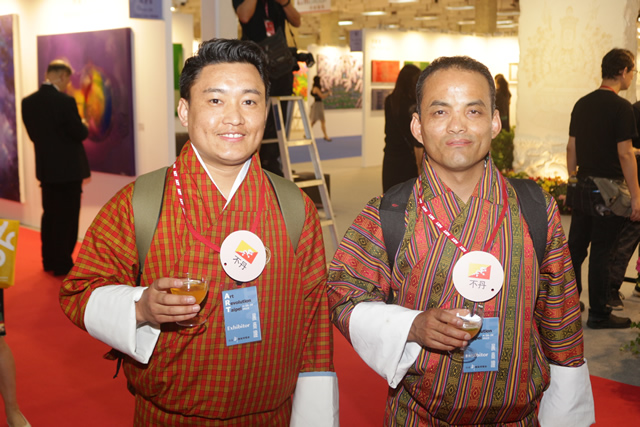 The two artists from the happy Himalayas country "Bhutan" ~
Phunsho Wangdi (left), whose work was collected on the VIP night.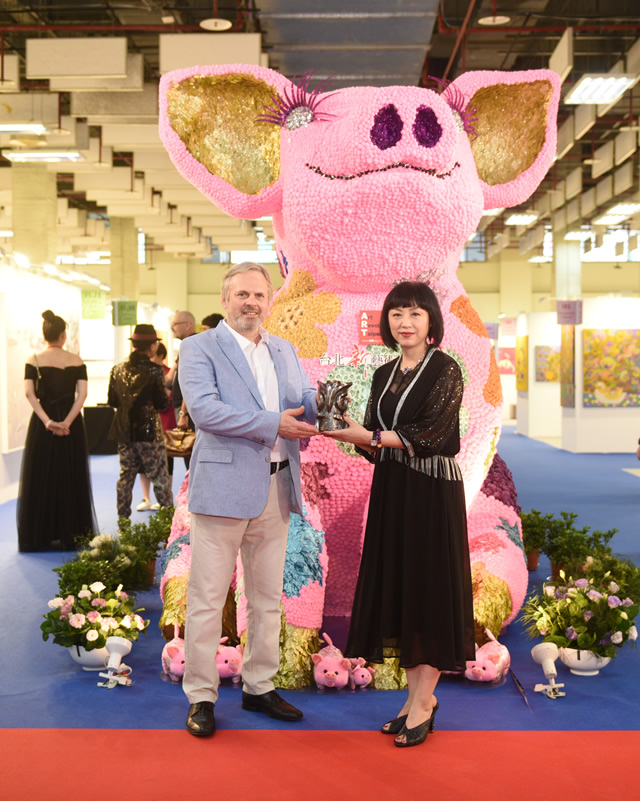 Igor Grechanyk, a world-renowned sculptor,
specially prepared a gift to present to the A.R.T. Committee.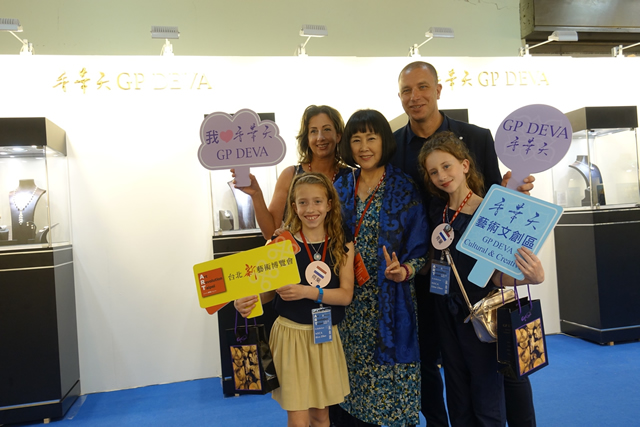 Lima Ziher, Riva Ziher, mom artist Esther Ziher-Ginczinger and Dad
all go to GP Deva in the section of Art and Design.